Cutting-edge wall coverings
Gavazzi celebrates 140 | Download the interactive pdf ebook of the book of 140 years of Gavazzi Tessuti Tecnici
Gavazzi has made technical glass fiber fabrics the best solution for finishing the internal walls of public, private and business buildings. The use of technical fabrics is one of the most innovative ways to respond to the decorative and functional needs of all types of environments.
For this reason, thanks to the experience gained over time, Gavazzi has decided to bring together under the GAVATEX® brand a wide range of products to best cover all types of wall surfaces.
"Without finishes, places remain just spaces and walls just walls."
Distinctive elements
GAVATEX® technical fabrics stand out for the quality of the aesthetic result and for the excellent technical and functional characteristics.
The use of GAVATEX® fabrics offers extremely competitive installation costs and offers the advantages of easy maintenance and extraordinary durability.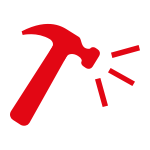 Resistance
The glass fiber is resistant to shocks, tears, abrasions and the surface pattern is not damaged by detergents or disinfectants used for cleaning.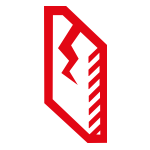 Protection
GAVATEX® fabrics protect surfaces from cracks and settling cracks and mitigate any unevenness.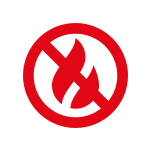 Fire safety
GAVATEX® fabrics boast high fire resistance. They are fireproof in compliance with fire prevention regulations.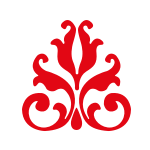 Aesthetics
GAVATEX® fabrics have a textile structure with a slightly raised weave allowing a high degree of customization. Once painted with acrylic paints or glossy and opaque water-based enamels, the finished wall appears soft with a slightly textured effect. It can be painted several times over without removing the layer beneath.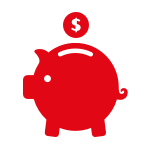 Convenience
The use of GAVATEX® fabrics offers extremely competitive installation costs and the advantages of easy maintenance and extraordinary durability.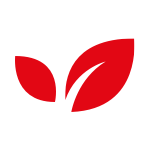 Green & Healthy
Made with natural raw materials, GAVATEX® is non-toxic. The reticular structure of the fabric allows the breathability of the wall, reducing the presence of humidity and mold. The very low electrostatic charge of the glass fabrics prevents the accumulation of dust and allergenic substances.
Classic
To be applied in the traditional way with the special GAVADES adhesive.
Power
This fabric, thanks to a specific treatment, guarantees to the walls magnetic performances such as to be able to hang small objects, transforming the wall into a bulletin board. Power does not interfere with phones and wi-fi connections and has no electrical conductivity.
Supplied with a set of 5 conical magnets.
Logo
Customizable cover with any type of logo.
Easy
Pre-glued coating. To apply Easy to the wall, simply pass the fabric through Water-Active, the special upholstery tool that reactivates the layer of glue on the back of the fabric. Choosing Easy means covering surfaces with ease and speed without the aid of glues, rollers and brushes.
Easy guarantees a superior quality of application, because it avoids glue excesses and shortages.
Full
Pre-glued coating on the back and high quality pre-painted on the front. Suitable for large surfaces, in addition to the advantages in common with Easy, it reduces painting to a single finishing coat to obtain light colors.
Colour
Colored, they do not require painting. Available in two different designs and in two colors.