Adhesive tapes reinforcement
Gavazzi technical textiles for the reinforcement of adhesive tapes
Gavazzi responds to the growing qualitative requirements of the adhesive tape sector by creating different types of reinforcement.
Adhesive tapes glass fiber reinforcements
Gavazzi has been producing glass fiber reinforcements for the adhesive tape industry by collaborating with the world's leading manufacturers in the sector for over thirty years.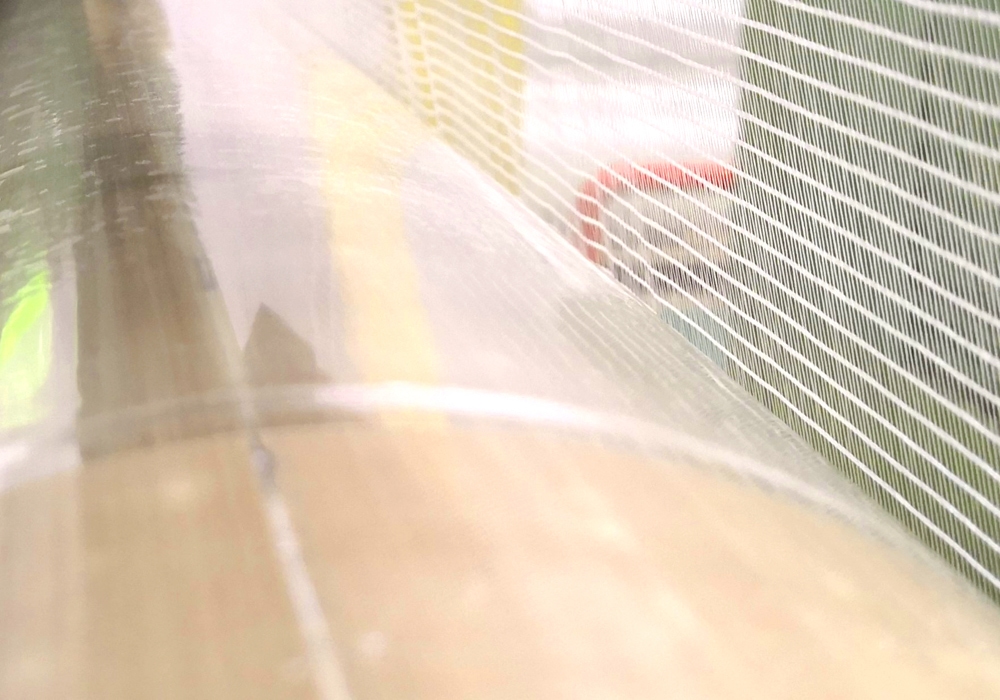 The production department dedicated to this sector has recently been modernized and expanded to better meet the demands of increasingly varied and attentive-to-quality requirements. A dedicated third generation (4.0) lamination line has been set in motion, assisted by a creel equipped with a sensor system capable of instantly identifying wire breaks and stopping the line.
The reinforcements for adhesive tapes can be either unidirectional, sometimes called monoaxial, or bidirectional by means of a lightweight fabric. In the first case, the glass fiber threads are laminated to the pre-coated film supplied by the customer. The tex count (thickness) of the yarns and the density of the threads per cm may vary according to the reinforcement (N / cm) required by the customer. In the second case, Gavazzi offers a range of different types of lightweight fabrics of variable weight and geometry. The fabric can be either laminated to the pre-coated film supplied by the customer, or supplied in jumbo rolls, in the event that the customer performs the lamination on his own.
Polyester reinforcement for DUCT TAPE
Since 2001 Gavazzi has developed in the Cisano Bergamasco plant the production of lightweight polyester fabrics for the reinforcement of "Duct Tape" and similar adhesive tapes.
The production makes use of German-made knitting machines that work at a width of more than 5m, capable of a considerable output, extremely reliable and precise.
Also in this sector Gavazzi offers a range of fabrics of different weight and geometry, aimed at satisfying the needs of an extremely competitive market.
Similarly to what happens with glass reinforcements, Gavazzi offers its customers the lamination service with a dedicated line or the possibility of withdrawing the fabric jumbo to carry out the processing on their own.
Recommended products
| ARTICLE | WEIGHT | MESH WIDTH | WARP RESISTANCE TO TENSILE STRENGTH | WEFT RESISTANCE TO TENSILE STRENGTH | TECHNICAL DATA SHEET |
| --- | --- | --- | --- | --- | --- |
| 0032CSAC | 32 g/m² ± 5% (*) | 1,33 x 5,00 mm | 680 N/5cm (*) | 190 N/5cm (*) | |
| 0035CSAC | 34 g/m² ± 5% (*) | 1,33 x 4,00 mm | 800 N/5cm (*) | 250 N/5cm (*) | |
| 0040CSAC | 39 g/m² ± 5% (*) | 1,11 x 4,00 mm | 950 N/5cm (*) | 250 N/5cm (*) | |
| 34-6.25 | 21 g/m² ± 5% (*) | - | 550 N/5cm (*) | - | |
| 34-7.65 | 26 g/m² ± 5% (*) | - | 670 N/5cm (*) | - | |
| 68-4.5 | 31 g/m² ± 5% (*) | - | 850 N/5cm (*) | - | |
| 68-5 | 34 g/m² ± 5% (*) | - | 850 N/5cm (*) | - | |
| 0012/PES | 12 g/m² ± 10% (*) | - | - | - | |
| 0017/PES | 16 g/m² ± 10% (*) | - | 165 N/5cm (*) | 100 N/5cm (*) | |
| 0019/PES | 18 g/m² ± 10% (*) | - | - | - | |