Fabrics for Special Impregnations
Gavazzi technical textiles for special impregnations
The constant research aimed at satisfying a market that requires products of the highest quality has allowed Gavazzi to create a wide range of fabrics that are used in leading technical sectors where quality and performance are the first evaluation criteria.
Fiberglass weaving expertise
Over the years Gavazzi has specialized in weaving fabrics in glass fiber (6 and 9 micron), aramid fiber (meta and para) and hybrids.
The production of these items is subject to rigorous quality controls at all stages, from the selection of the yarns to the warping and weaving. In addition, caramelization, washing or chemical primer treatments can be provided to improve compatibility with the formulations used by our customers (PTFE, silicone, PVC etc.).
The company is constantly looking for partnerships with its customers with the aim of promoting quality technological innovation.
Use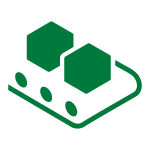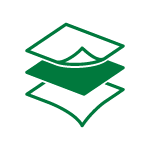 Membranes for Architecture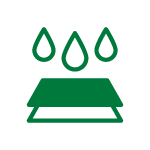 Chemical resistance and compatibility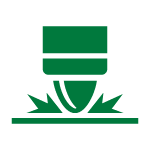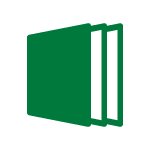 Recommended products
ARTICLE
WEIGHT
WARP YARNS (yarns number/cm)
WEFT YARNS (yarns number/cm)
WARP YARN
WEFT THREAD
WEAVE
TECHNICAL DATA SHEET
0128G
200

g/m2 ± 5%

17
12
EC7 22x3
EC7 22x3
Plain
0141G
295

g/m2 ± 5%

12,6
8,3
EC9 68x2
EC9 68x2
Plain
0142G
393

g/m2 ± 5%

7,65
6,6
EC13 272x1
EC13 272x1
Plain
0162G
400

g/m2 ± 5%

11
6,3
EC7 22x2x5
EC7 22x2x5
Plain
0260G
610

g/m2 ± 5%

10,5
5,4
EC9 136x2
EC9 136x4
Plain
0305K-WW
260

g/m2 ± 5%

12
11
Kevlar 110
Kevlar 110
Plain
0342G
360

g/m2 ± 5%

5,1
2,8
EC9 136x3
EC9 136x3
Leno
0400GI
400

g/m2 ± 5%

18,6
10,5
EC9 136x1
EC9 136x1
Plain
0440GI
415

g/m2 ± 5%

18,6
11
EC9 136x1
EC9 136x1
Satin Turc 1/3
0494K
260

g/m2 ± 5%

5,1
4,7
Kevlar 121x2
Kevlar 121x2
Plain
0533KI
305

g/m2 ± 5%

8,8
8,3
Kevlar 167
Kevlar 167
Plain
0690G
1080

g/m2 ± 5%

9,56
4,66
EC6 134x4
EC6 134x4x2
Panama
0707G
610

g/m2 ± 5%

10,6
5,5
EC6 134x2
EC6 134x4
Weft rib
0713K-WW
280

g/m2 ± 5%

12
12
Kevlar 110
Kevlar 110
Plain
1054G
203

g/m2 ± 5%

14,3
15
EC7 22x3
EC7 22x3
Plain
1142GI
290

g/m2 ± 5%

12,6
8,3
EC9 136x1
EC9 136x1
Plain
1528G
200

g/m2 ± 5%

17
12
EC9 34x2
EC9 34x2
Plain
1535GI
203

g/m2 ± 5%

17,3
12,6
EC9 34x2
EC9 34x2
Plain
1538G-C
203

g/m2 ± 5%

17,3
13
EC6 33x2
EC6 33x2
Plain
1564G
410

g/m2 ± 5%

8
6,7
EC9 136x2
EC9 136x2
Plain
1566G
450

g/m2 ± 5%

8
8
EC9 136x2
EC9 136x2
Plain
1571G
350

g/m2 ± 5%

3,1
1,2
EC9 136x5
EC9 136x4x2
Leno
1583GI
565

g/m2 ± 5%

21,2
18,8
EC9 68x2
EC9 68x2
Plain
1584G
850

g/m2 ± 5%

16,1
13,8
EC9 136x2
EC9 136x2
Satin 8
1586G
480

g/m2 ± 5%

6,5
4,7
EC9 136x3
EC9 136x3
Plain
1589G
410

g/m2 ± 5%

5
4,7
EC9 136x3
EC9 136x3
Plain
1590G
320

g/m2 ± 5%

4
2
EC9 136x3
EC9 136x5
Leno
1595G
375

g/m2 ± 5%

3,2
1,5
EC9 136x4
EC11 204x6
Leno
1596G
350

g/m2 ± 5%

4
2
EC9 136x3
EC9 136x6
Leno
2545G
400 g/m2

± 5%

11
8
EC9-68x3
EC9-68x3
Plain
3010G
325

g/m2 ± 5%

4
3,8
EC9 136x3
EC9 136x3
Plain
3718G
275

g/m2 ± 5%

6
5
EC9 68x4
EC9 68x3
Plain
3719G
275

g/m2 ± 5%

6
4,8
EC9 68x4
EC9 68x3
Plain
3724G
1100

g/m2 ± 5%

9,4
9,4
EC9 136x4
EC9 136x4
Panama
3745G
615

g/m2 ± 5%

11
10,5
EC9 136x2
EC9 136x2
Weft rib
3784G
845

g/m2 ± 5%

16,1
14
EC9 136x2
EC9 136x2
Satin 7
4055G
575

g/m2 ± 5%

9,9
7
EC9 136x2
EC9 136x3
Weft rib
4110G
415

g/m2 ± 5%

10,8
8,8
EC6 66x3
EC6 66x3
Plain
4285G
335

g/m2 ± 5%

8,5
3,5
EC 9 68x3
EC9 136x3
Leno
4358G
380

g/m2 ± 5%

4
2
EC9 136x3
EC9 136x7
Leno
4415G
620

g/m2 ± 5%

16
15,3
EC9x2 + inox
EC9x2 + inox
Satin 8
4480G
300

g/m2 ± 5%

5,3
5,1
EC9 68x4
EC9 68x4
Plain
4711GK
415

g/m2 ± 5%

4
1,6
Twaron 322
EC9 136x2x6
Leno
4901K
170

g/m2 ± 5%

3,8
2
Twaron 121x2
Twaron 322
Plain
4938G
375

g/m2 ± 5%

2,5
1,4
EC9 136x5
EC9 136x5x2
Leno
4983G
410

g/m2 ± 5%

4
1,7
EC 9 136x3
EC9 136x5x2
Leno
4985G
335

g/m2 ± 5%

3,2
1,4
EC 9 136x3
EC9 136x5x2
Leno
5115K
308

g/m2 ± 5%

4
2
Twaron 121x2
Twaron 121x8
Leno
5138K
240

g/m2 ± 5%

7,5
2
Twaron 121
Twaron 322x2
Leno
5175G
270

g/m2 ± 5%

7,8
3,7
EC 9 68x2
EC9 136x3
Leno
5222K
300

g/m2 ± 5%

6
2,8
Kevlar 121x2
Kevlar 121x3
Leno
5233GK
415

g/m2 ± 5%

4
1,6
Twaron 322
EC9 136x6x2
Leno
5258GI
405

g/m2 ± 5%

18,6
11
EC9 136x1
EC9 136x1

Double satin turkish

5269K
180

g/m2 ± 5%

3,8
2
Twaron 121x2
Twaron 121x3
Leno
5270GK
435

g/m2 ± 5%

3,4
2
Twaron 121x2
EC9 136x2x6
Leno
5277G
605

g/m2 ± 5%

11
6,7
EC9 136x2
EC9 136x3
Plain
5280KI
230

g/m2 ± 5%

3,7
3
Twaron 121x2
Twaron 121x3
Leno
5354G
600

g/m2 ± 5%

4
3
EC9 136x3
EC9 136x5x2

Mix Plain and Leno

6010G
240

g/m2 ± 5%

22
7,3
SC9 66x1
SC9 66x2
Plain
6171G
166

g/m2 ± 5%

12,6
12,6
SC9 66x1
SC9 66x1
Panama
7526G
296

g/m2 ± 5%

11
10,2
EC9 68x2
EC9 68x2
Plain
7544G
620

g/m2 ± 5%

11
5,5
EC9 136x2
EC9 136x4
Weft rib
7545G
630

g/m2 ± 5%

11
5,5
EC9 136x2
EC9 136x4
Plain
7628GA76
203

g/m2 ± 5%

17,6
12
EC9 68x1
EC9 68x1
Tela
7628GI-T
203

g/m2 ± 5%

17,6
12
EC9 68x1
EC9 68x1
Plain
7661G
170

g/m2 ± 5%

12
12,5
EC9 68x1
EC9 68x1
Plain
9117G
195

g/m2 ± 5%

7
7
EC9 68x2
EC9 68x2
Plain
9213G
1150

g/m2 ± 5%

16
10
ET9 136x3
ET9 420x1
Plain